Welcome to our Winter Camp Meeting Page!
Every year we hold our annual Winter Camp Meeting and meet with fellow brothers and sisters in Christ for a week of fellowship, worship, and praise. If you're looking for a good time in the Lord, we hope you'll visit us during the week if you're in the Tampa Bay area.
Our 2019 Camp Meeting Starts Sunday, January 13th
For specific information about the guest preacher schedule and a list of singing groups attending, please visit those respective pages.
Services
Sunday
Sunday School.........10:00 AM
Morning Worship.......11:00 AM
Evening Worship.........6:00 PM
Monday - Friday
Sunday School.........10:00 AM
Morning Worship.......11:00 AM
Evening Worship.........7:00 PM
Lunch and Dinner
Lunch and Dinner are provided, free of charge, throughout the duration of our camp meeting. Lunch is served immediately following the morning worship service* and we begin serving dinner at 5:00 pm every evening.
*Sunday's lunch is served by our Youth Competition team to help raise money for the nationals. It's the only meal we charge for during the week.
On-Site RV Accommodations
There are hookups and spaces available on campus for those that are traveling via RV but space is limited. Please call the church office at (813) 626-5383 to make sure space is still available.
Hotel Accommodations
While we don't personally book hotel rooms for our guests, we do partner with different hotels in the area that give special rates for anyone attending our camp meeting. Please contact each hotel directly for reservations as we won't be able to make them for you.
Country Inn & Suites
+1 (813) 675-8600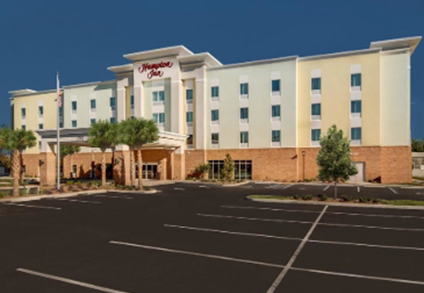 Hampton Inn Plant City
+1-813-756-5600 ext. 2
On-Site Parking
We have on-site parking for those driving their own vehicle and golf cart service is available for anyone that needs a drop off from their car to the church.